Sandra Noble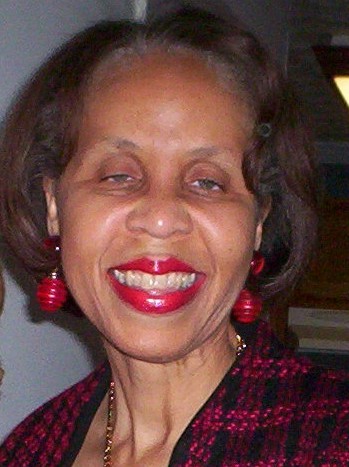 President:
Noble & Associates Consulting Inc and
Noble Finances (a division of Noble & Associates Consulting, Inc)
NOBLE & ASSOCIATES CONSULTING, INC Reduces the STRESS of Software Implementations Worldwide by offering: ABs (Analysts on a Budget Service), Software Evaluation and the cure for Post Implementation Distress.
If you're interested in social media, search engine optimization, and the newer marketing techniques, Sandra Noble has a solution for you. Make sure your customers and prospects can find you! Get your website on the first page of Google with our SEO service. Call 404-374-3384 for more information.
Our business analysts / functional analysts provide enterprise-wide software solutions and services including SAP, Oracle e-business and other ERP software implementations, IT needs assessments, requirements gathering, strategic planning, RFP creation, unbiased software evaluation & selection assistance, QA, testing, IV&V (independent verification & validation), documentation, training and project management.
Sandra Noble has received training in Health Information Technology. So Noble & Associates Consulting, Inc is now offering assistance with EHR (electronic health records), EMR (electronic medical records), meaningful use, HITECH Act (Health Information Technology for Economic and Clinical Health Act) medical software implementations.
Contact: http://www.NobleAdvantage.com/ or +01 404-374-3384
NOBLE FINANCES, our financial division, provides accounts receivable financing to construction contractors and other companies providing goods and services to corporations, governments and medical entities. We also help physicians and hospitals get faster payments on their receivables from medical insurance companies.
Factoring is an alternative to business loans, which increase debt and an alternative to venture capital which entails a loss of equity and control. Companies are approved for this funding based on the creditworthiness of its customers.
Find out how to turn your accounts receivables into CA$H in 24 hours. NOBLE FINANCE$: Accelerating Cash Flow! See http://www.GetCashFromReceivables.com/
For information on equipment or software leasing or on lawsuit funding, Email: CashFlow@NobleAdvantage.com or call +01 404-374-3384.
About our President Sandra Noble MBA, Six Sigma, CPIM, DCFS, CDP
Full system life cycle implementation experience and skills including: Oracle Applications SAP Applications Mainframe Analysis / Design Multi-level Testing (Unit, System, User Acceptance, etc) Project Management / Leadership RFP Creation / Studies / Proposals Proposal Responses Documentation / Training
Leadership, management, and business analysis positions on a variety of platforms and applications.
US and European (EMEA) implementations of Oracle ERP software for telecom companies. Oracle projects included EDI processing as well as iStore (online ordering), iPayment (online credit card payments), Order Management, Accounts Receivable, Inventory, Purchasing, Accounts Payable, General Ledger modules. Tested Oracle EDI interface to SAP order fulfillment and invoicing. Configured FI (financial) and CO (controlling) modules for SAP ERP projects. Analyzed and tested vendor EDI and auto-fax interface with SAP PO and A/P modules.
WORK EXPERIENCE Information Technology Consulting Company (Atlanta, GA) Bus & Rail Transit System (Atlanta, GA) Systems Services Company (Atlanta, GA) Telecom Company (Norcross, GA; Somerset, NJ; Denmark; Holland) Telecom Company (Alpharetta, GA; UK; Holland; Spain) State Government (Atlanta, GA) Gas Utility (Providence, RI) Electric Utility (Salt Lake City UT) Systems Services Company (Cleveland, OH) Automobile Manufacturer (Youngstown, OH) Steel Company (Pittsburgh, PA) Oil, Gas, Metals Industry Company (New Orleans, LA) Consumer Products Company (Clichy, France) Cooperative (Ontario, Canada) Food Processing (Green Bay, WI) Oil Company (Houston, TX)
EDUCATION
SOUTHERN POLYTECHNIC UNIVERSITY, Health Information Technology
CLEVELAND STATE UNIVERSITY, MBA, Cleveland, Ohio
ALBRIGHT COLLEGE, BS, Mathematics, Reading, Pennsylvania
PROFESSIONAL DEVELOPMENT
HIT Pro™ and HIT Certifications
Six Sigma Green Belt Certified
APICS Certified in Production and Inventory (CPIM)
ACFI Diversified Cash Flow Specialist (DCFS)
ICCP Certified in Data Processing (CDP)
Certified Business Analysis Professional™ (CBAP®) Review Courses
Oracle 11i and R12 general ledger, order management and other financial courses
SAP R3 & R2 financial accounting, procurement and inventory courses
Leadership and Project Management course
Email Sandra Noble at: sandra @ SandraNoble.com
More about Sandra Noble visit: www.Sandra-Noble-Media-Press-Room.com